Bulgaria.....and home for 3 weeks and on the road again.
Mr history's gems today, I was loading my luggage, and the two bottles of water in my hand, he said why don't you put those in the car! We passed a Shell petrol station, and he pointed out to me, saying "Shell petrol station" like he does everything irrespective of how many times we passed it, often I get statistics as well, why I do not know, only a history teacher can remember dates. We're at a petrol station, both in the shop, I was served first, for my ice cream, went back to the car and finished it before he arrived, he wanted to know in detail the type ice cream I had, and did have chocolate on it or nuts. You would have being proud of myself restraint.
I do believe my guide has a heart of gold, if it only button his mouth and not tell me every time we go past a hill, its height in its significance in some battles in the 13th century, remember every time we passed it. It is if the sight of something triggers an automatic response to that article to anybody who is within listening distance. Which happens to be me!
It was interesting going down the monastery where on the secondary road and it was amazing amount of plum trees on the side of the road, all absolutely loaded with plums, the sight is repeated many times right throughout Bulgaria.
It was rather frightening on the roads, people in this country pass, and if you going the opposite way, you have to pull over as far as you can on your side so they can pass, of course if you don't you have a head-on collision. Add to that the people cutting corners, including my driver, a have some rather dangerous roads, although I've yet to see the results of an accident like I have in other countries.
My guide again was slapping on the brakes without any consideration whatsoever, this threw me very hard into the seat belt, eventually I have had enough of this and I told him that a good driver did not jerk the car when he was changing gear letting the clutch out, nor did he stop the car with the jerk. I must admit the actual words I said were slightly different and from there on the driving improved.
I am quite surprised that the amount of English spoken in this country, particularly by people in their forties, when my guide pulls over asking for directions in his Bulgarian, quite a number of people ask him if he speaks English.
As rather disappointing that the majority of the countryside has quite a haze over it, I guess it is something to do with the summertime.
99% of the road signs are in the Russian alphabet, which of course places you totally in the hands of your guide, and if he doesn't see something or does not pay attention, again you are lost.
Looking at some of the dilapidated Russian apartments reminds me of what Alex told me, when communism started in Romania, his father had a four-bedroom apartment, and two children, and a house in the country. First the house was confiscated, and then two extra people, and their two children, strangers, well allocated to the apartment, this meant eight people sharing one bathroom and one toilet, and of course one kitchen.
So when you get allocated, eventually one of the Russian apartments, you don't complain, and you think you're well off. I seem to recall people in New Zealand feeling they were hard done by, quite frankly they don't even know they are alive. When you look at a way people are packed in, in Europe, and then much tighter in the old Soviets, and consider that Germany has about 600 people per square kilometre, and New Zealand has 14, England 276, Poland 124, Bulgaria which is smaller than the North Island 74 you can start seeing why New Zealand has the clean, green image, we simply have no people.
The hotel that I'm in tonight and tomorrow night qualifies as a first-class fleabag hotel, I think probably the worst on this trip. Perhaps I made a mistake when I told the travel agent I did not want to stay in the expensive hotels that the American stay in, I was thinking of staying in three star, this one claims to be two star and it may have been when it was updated in 1944.
The sad point of all this is that Selectour of Bucharest appear to be not remotely interested in anything once the money has been paid simply stating you should raise that point before you paid the money, or words to that effect.
They won't even return phone calls because that costs money, and they don't answer the mobile phone, Oh well it's only money, my concern is the people that come out to me and the problems they will have.
Saturday 17 July Sightseeing in Plovdiv.
Well as is another day of padding by Selectour of Bucharest. With the driver deliberately going along way round yesterday, and getting into town late, and then with the three things that are to be seen here in town, if you don't count the Catholic Church, and the three run of the mill Orthodox churches you have about an hour of sightseeing to do.
So what is the guide do, this is going to be a walking tour so first leaves the hotel heads into town, goes the lefthand side of town, shows half the sights, then leads the sucker in a roundabout direction back to the hotel, to the other side of town to see a Catholic Church, big deal, and then suggests we should climb a mountain to see a statue of some dead hero, then back into town to the lefthand side of town to see the other half of the sights, which hopefully will tire the sucker out.
Then point the sucker in the direction of the Roman amphitheatre knowing there are crossroads ahead and hopefully the sucker will get lost, but the sucker calls out for the guide to get off his fat AsX and get up here show me the way. Comment if you going to Bulgaria to see the Roman ruins don't bother coming to this town, it is not worth the petrol. You do much better going to Turkey
Incidentally my guide is using a guide book that is three years old, and I saw him this morning getting instructions from the Porter as to where to go. And I paid money for that?
So you finished up in town showing the sites halfway through a day, you then go to lunch, and your guide, lag behind the sucker as he is walking back down Main Street, when the sucker gets round the corner you, the guide heads back to the hotel, that should take the Sucker another half day to find his way back to the hotel, and then just shrug your shoulders and say you disappeared!
Eventually the Sucker gets back to the hotel at 3pm after getting lost several times, fortunately he had the name of the hotel with him, don't know what happened to a person that is not used a wandering around strange countries by themselves, he finds the guide sitting in the shade, having a good cold beer, and the guide said, what happened to you, you disappeared!
I hope he got his shopping done and is the second half day that he is a goofed off on, and he knows there is nothing I can do, and as this is the first job he is done for this company, there's not much they can do to him!
So to cut along story short, don't come to Polovdiv and do not use Selectour of Bucharest, and if you get told by another agency they have an incredible guide for you, he is a history teacher and can tell you of the history about everything, run, run for your life!
Sunday 18 July Sozopol
Last night I had a discussion with my guide as to the type road would go to Sozopol on, he told me it was motorway almost all away. The discussion became rather heated, as I wanted to go on the back roads and see a little bit of the countryside, I got no joy from my guide whatsoever. He could not understand why, and I told him I wanted to be able to take photographs, his comment was you can take photos here you can take photos there is lots of places you can take photos! I wondered why am I even trying! This is the seventh day of the tour and I have taken 45 photos!
So I moved away and had dinner by myself, and decided to have breakfast by myself, this had a rather good side effect, there was no senseless banter from Mr History during the whole trip, which was totally boring, motorway all away,
it's like driving from Phoenix to Chicago on freeway instead of going on Highway 66, what a difference.
It's obvious that if I want to see what Bulgaria is really like I will have to return, and certainly not take a history teacher has a guide and give Selectour of Bucharest a very wide berth.
Eventually we got to our destination for the night, again I was booked into a private house instead of the hotel, they found me a hotel but the poor lady from the bed and breakfast was going to have to pay for it herself, the tour company promised to pay her on the telephone, yeer right, my cheque is in the mail! So I decided to stay here, I was not going to have her out-of-pocket for the tour company's efforts to save money! Only three more days to go and then I'll be free!
Again today it was obvious that the tour had been badly planned, had been padded out, and really the company that claims to be professional should not be allowed to operate.
Monday 19 July Varna
Another drive down the motorway, stopped to see Nesebar, and old town on the Black Sea, has a UNESCO rating, supposed to have well preserved remains from Greek Roman and Byzantine periods, naturally being on the Black Sea it was totally full of tourists, complete with shops selling tourist junk.
Seeing the crowds of people there and the crowds at our last destination, has made me realise, again, just how packed all of Europe is. Has made me realise, again, what happens during school holiday time. Has made me realise I am silly heading off to Croatia as my next stop, right in the middle of summer, right in the middle of school holidays.
So at the moment I'm considering flying home for three weeks, which will allow me to extend my travel beyond October.
After the UNESCO town, we headed to our current destination, again on the motorways, again with my guide cutting corners, how this time I did give him a warning on what could happen if somebody else was going fast cutting corners, this was right after we had seen a smash, and of course did no good, perhaps it may when he is sitting in a hospital bed, eventually as if his driving continues it must happen he may remember the warning, which of course will be too late.
All away along the road to the destination we saw professional girls looking for business, they would wave all the cars, and the way they dressed left little to the imagination.
Well we got into town, and the next hour and a half was spent trying to find the hotel, the of course was looking in the wrong area, and his very limited Bulgarian did not help, again when he was asking for directions people asked if he could speak English, I surprised at the tour company sending somebody out without a proper map and with out instructions on how to get to the locations of the hotel's, did I say surprised? Well no I frankly am not surprised with the experiences I've had. I walked out of the hotel they had booked for me and went into a new hotel close by, that I will have to pay for myself, left my guide staying in the latest fleabag hotel! Two more days to go!
Thursday 20 July Constanta, Romania
Today was the day we were to leave Bulgaria at first we had to visit the monastery of Aladzha which was occupied around about the 11th century, they did their building into the limestone cliff, and I guess when they decided to turn that into a tourist attraction that with these three slots in the wall which was all that was left of the original monastery, I have preferred to read about it than to visit it, to me showed nothing, almost like visiting a cave that somebody is reputed to have lived in 2000 years ago or like visiting a house that somebody once lived in and nothing is there that tells you of the person.
Then we went on to visit the Palace in Balchik, which turned out to be a group of houses that had been built by the Queen Maria of Romania around 1930. None were open for inspection, and I guess if they had been there was nothing left to show that Queen Maria had ever lived there. To call the Palace was stretching the meaning of the word that is absolute limit in fact was doing a injustice to the English language, even if it was about something in Bulgaria.
We saw a few more professional girls this morning, they get out for early start.
We crossed the border about lunchtime, and honestly I felt I had seen nothing of the country except four cities and a lot of motorway. I've never spent 10 days in a country driven so many miles, and seen so little or has been so badly accommodated. Selectour of Bucharest have blotted their copybook so bad that if they carry on like this they will be one these companies that goes out of business suddenly and everybody that has paid money will lose every cent. Hopefully they will get their act together and I hope it will be in time.
We arrived at our destination today, and immediately the hotel was up to a reasonable standard, it is as if the Bulgarian section of this travel that was arranged for me was done by an idiot doing his first tour.
On the way back to Bucharest, were called it the site of an old Greek -- Roman city on the edge of Lake. The Lake used to have an entrance to the sea, but over the course of the years it gradually closed up with silt etc until the lake became landlocked, and the city became slowly abandoned and was lost.
They have done a lot of excavation, and the ruins and the museum attached, are of passing interest, but if you have seen any other Greek -- Roman city in Turkey or Greece you will be disappointed.
So it was back to Bucharest and the hotel that I started off from, a very nice hotel and compared to some of the other hotels they made me stay in, this one looked like the Royal Hilton or similar.
I did manage to arrange to travel to return to New Zealand for three weeks, my travel agent said there were no flights available, but I booked return travel simply on the Internet without any problem.
Thursday 22nd July, Bucharest airport.
My first guide Alex, the father of the owner of Selectour collected me from the hotel and took me to the airport, totally uneventful flight to Warsaw.
So on my arrival in Warsaw, a collected my luggage, wheeled it up to the LOT ticket counter, asked if I could change my ticket from Croatia to Frankfurt, (something I have done in the past which usually takes a couple of minutes) but here, the Soviet past became very obvious, as nobody would make a decision, the ticket was passed from person to person, they consulted all of their manuals, and eventually decided they could do it, for $US100, but it was cheaper than buying a new ticket.
That being done I was then on my way to Frankfurt in 11/2 hours and from there it was a matter I to see if I could get a earlier plane to Singapore.
It was an eventful flight to Frankfurt, I collected my luggage, again, took it and went to the Singapore airlines counter, I said I am due to fly to Singapore in two days time, can I go earlier, they said when? I said now!
Within a couple of hours, was on the plane flying to Singapore, and I was booked on standby for the next two days, with a confirmed flight from Singapore to Christchurch on the third day.
So with the aid of a sleeping pill I had a fairly good sleep on the way to Singapore, arriving in Singapore I collected my luggage after going through immigration, went to the Singapore airlines counter, they told me to wait for three hours until the flight to Christchurch was closed, they told me I was on the top of the wait list, which in three hours time was no help because the plane was full and left without me, I was therefore faced with spending the night in Singapore in a hotel and hoping the following day I would get on that flight which was also fully booked.
So I said is there a flight to going to Auckland, they said yes in one hour's time, I said can I go on that wait list, they checked the computer, apologised that there were no window or aisle seats left, but I was on the flight, which left a few minutes after I arrived at the gate.
Again a good sleep on the plane with the aid of the sleeping pill, arrived in Auckland, telephoned the family, took a taxi out to see them all, arriving there about 11 a.m. Saturday 24th, decided to fly on to Christchurch at 5 p.m. so I had for a half hours with the family, then back to the Auckland airport, onto the plane to Christchurch, it was 5° when I arrived, taxi home, everything was almost in order.
When I started the car up, it made a hell of a noise it sounded quite sick, the power steering was not working well, the computer was telling me that one of the hydraulic fluids was low, it was also telling me the brakes were not working properly, so it will need to go to the car doctor on Monday.
Talking of doctors, as I was sorting the car out, I walked into the towbar, hit my leg just underneath my artificial knee, got the largest bump on my leg I've ever seen, so I thought I should trot that off to the doctor, he confirmed it as being a bruise, and made the comment that as I was probably tired, more blood than normal rushed to the bruise, and it should give me no trouble.
So after that excitement it was to buy some groceries, cook dinner, and go to bed for the first time since Romania.
Friday, August 13
As I get ready to head north again I think back over the last three weeks which seem to have flown.
Both the leg (that had a fight with towbar) and the cars survived the doctors, both are fit and well again, but it was touch and go with the car. I work on the principle that possibly whatever a car I buy would probably lose $6,000 in the first year, so providing I don't spend that amount on the BMW750 is worth while keeping. So it had a reprieve for another year, but is interesting looking at the cars whilst I was waiting for the "doctors" verdict.
The BMW 750 must be one of the fastest depreciating cars in the world, I saw one that was 10 years old with about 100,000 kilometres on the clock which I could have the $12,000. Considering the car was probably worth, when purchased well over $250,000 that is depreciation. However they are a wonderful car to drive for such a low price.
I was in a car yard that shall remain nameless, I just received news that my car was worth $3000 as a trade-in, I was looking at the new European sports car for $87,000 and was busy admiring that, when a almost new European four-wheel-drive pulled into the driveway with a cute little blonde driving it.
I made a comment to the salesman, that's nice, he says yes that's the bosses car, I said no, what is driving it, he says that belongs to the boss as well, just then a typical successful car dealer came out of the office and walked towards the blonde, and she towards him. I then went on to comment, yes, but it does not look like there would be many miles to the gallon, to which he replied, yes, the boss says she is expensive to run.
It is an interesting situation, a successful man procures a dolly bird, then complains to all of his friends and anyone that will listen how much money she spends, he gives her the latest car, she is expensively dressed in outfits herself with a poodle and on the surface everybody is happy, for awhile.
These are the thoughts that were running through my head as I was driving home in my $3000 car admiring what a soft ride and quiet motor it had for such a cheap car.
I changed my airline tickets around, I'm still going to the Ukraine, Amsterdam, Spain, London, Los Angeles and home about the 10th of December. I'm not going to rush around quite as much this time, I found an apartment that I will rent in Sebastopol, it is 150 years since the charge of The Light Brigade, which happened in and around this area, so it could be interesting to spend a little bit of time there.
I stepped in the last minute to give a talk to the Christchurch Camera club last Wednesday, in actual fact I showed some of my images, which I'm glad I did because it was quite a wakeup call, looking at the images projected, I think it should be a requirement for everybody that buys a SLR digital camera that they should buy a Data Projector as well. The projector that was volunteered was one that the owners small children had been let loose on hand it did not show the images at their best. Worse still was some of the images that were not sharp, and while I'd like to blame that on the projector it unfortunately was the person operating the camera, or as they say the nut behind the wheel.
My first thought was to throw some money at it to see if I could make it go away, I knew there was a Canon 28 to 300 image stabilizer zoom lens now available so that was by first port of call. The price was $5, 500, which might have worked, but the weight of the lens was 3.7 lb. (1670g) now that seemed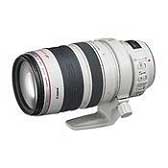 heavy to me but just how bad was it, while I was in the camera shop I was shown a lens that weighed 2 lbs and I tried that in that was totally unacceptable. Incidentally if you ever see a bracket on the lens like the photo shows, believe me, it must be heavy.
The next point was to look at some of the newer technology, and what appealed to me was the Minolta CCD with the built-in image stabiliser , the model was the A2 and I spent some time having a good look at that, but in the end I decided to wait until the Minolta SLR came out run the end of the year with the same feature and have a look at that.
I then examined all of the images that I had taken this year and I found that the ones that had camera shake were the images I was not careful with and I had taken them at too slow a shutter speed.
I also looked to see if I needed the 300 mm lens and I found that 5% of the images were taken between 200 and 300. Remembering that the effect of focal length of those two numbers were 320 and 480 when you convert it to the digital with a 1.6 magnification.
So I am going away with the same equipment has last time promising myself to be a better photographer, yes the camera body that I fell on in Poland has been fixed and the 28 to 300 lens that stopped working had the "Aperture flex PC board assembly" replaced.
Incidentally if you want to see where I went in Romania you'll find the Romania map at http://www.ivan.co.nz/Maps/Romania.jpg
Talking of the old Soviets, I just remembered walking through a park in Bulgaria, almost right in the centre of town, and all park benches were taken up with courting couples expressing their fondness for each other, and then I realised that none of these people would have their own apartments like we have in the West, their homes would probably have three generations living in a very small space, they would not have a car of their own, and the park is the only place they have to meet! It's amazing that things we in the West take for granted.